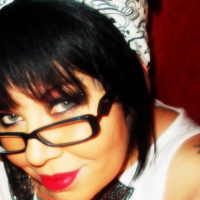 Dina Redmon
Contemporary, Romance, Fiction
Dina Redmon is a novelist specializing in coming of age and romance/erotica books. She uses her life experiences for inspiration in her writing and has a unique style as she tends to write as though she is having a conversation with her readers.

One of Dina's greatest passions is art and she feels that beauty can be found everywhere. She has many hobbies which include cooking, baking, crocheting, sculpting, painting and tattooing. Though she has many hobbies, writing is her favorite.

Dina's love of the written word goes back to her earliest memories. She cannot recall a time when she didn't have a pen or pencil in her hand. This love has inspired her to keep journals throughout her lifetime and she keeps them close at hand for constant insight and motivation.

Her love of art is second only to her love for children. She has been both a foster parent and a teacher. Dina taught art and life skills classes at the Boy's and Girl's club and maintains contact with not only her foster children but many of her students as well. Through the time spent with these children, they have become a large part of who she is and she loves each of them as though they were her own.

Her free-spirit and gypsy's heart has carried her on countless adventures for many of her adult years. She has lived all over the United States but is now settled in Upstate New York and is enjoying the quieter side of life.
Knowledge is the antidote to fear.
Ralph Waldo Emerson